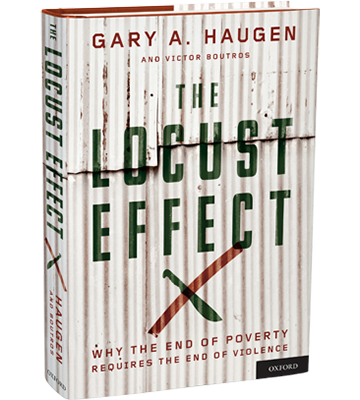 Buy The Book, But Not Yet – Launch Week Offer

Here's the bottom line: Buy your copy of The Locust Effect during the week of February 3rd and, for every copy sold, a generous friend of International Justice Mission will give $20 to IJM to help fight violence against the poor.*
Before coming to IJM, I worked in publishing and I have to say, I've never been more excited about a book's potential to truly change the world.
We believe that together we really can change the global conversation on poverty. So how can we attract notice, build instant credibility and spread this important message worldwide? One way is by getting the book on the best seller lists. This truly is not about book sales, but about getting people talking about this important topic and changing the way the world thinks about ending poverty.
You are the key to doing this and we need your help.
Please wait until the week of February 3rd to buy a copy (this is the official "launch week"). We need to register as many sales as possible during a one week period to try to make this happen.
Not only are you key to helping us raise global visibility on this important topic, your purchase can also help fund the fight.
All author royalties from sales of The Locust Effect go to IJM to help fight violence against the poor. This means that neither author makes a profit from the number of books sold. Buying a book IS a way of taking action to help the poor around the world.
On top of that, for every copy of The Locust Effect sold February 2-8, a generous friend of IJM will donate $20 to fund IJM's work.* The hardcover edition of the book is selling for approximately $20, so buying a copy of the book is like making an equivalent donation to the work.
We can't do this without you. Thank you.